Some of you might have seen my brother in "Superhuman: Super Strong", a documentary on extreme strength that aired last week on ITV. He lost his match in that, but today he beat John Brzenk six matches to none in the right arm (left is tomorrow), making him the top ranked unlimited class arm wrestler in the world (he's 6'5″, 240lb). This picture is not him.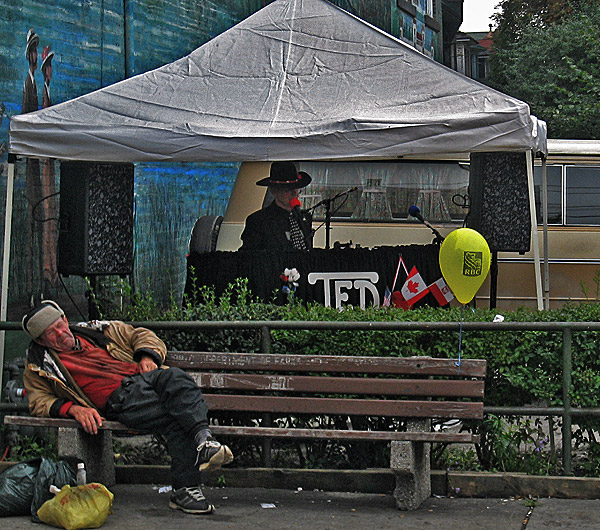 That was a musician (and a fan I suppose) at the Polish street festival that's going on down the street from me this weekend. Also going on just a few blocks in the other direction is the Ukrainian festival, so tomorrow will be a day of walking around one or the other. Many perogies will be eaten, and many free balloons will fill our house I'm sure.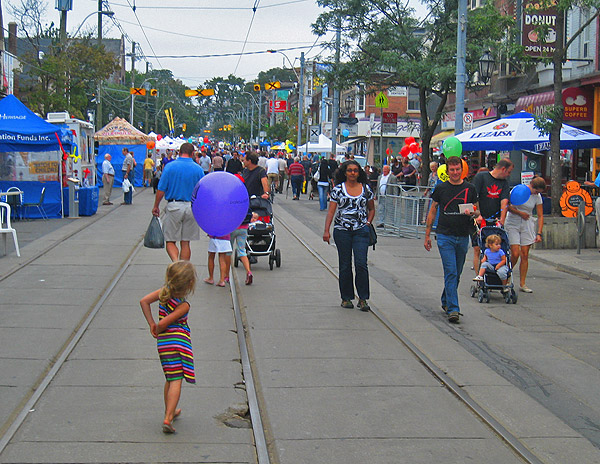 I took this picture — FIGHT WAR NOT WARS / DESTROY POWER NOT PEOPLE — on Bayview when I was driving Nefarious to a friend's birthday party… Other than that, my computer is a little messed up since the last Windows update and keeps running out of memory. Gotta get that figured out because blue screens are no fun when you're doing a lot of editing!