One of our neighbours drives this sort of "Hummerized" Jeep. I thought it was an interesting conversion. I'm not sure if it's a Jeep CJ that's been heavily modded, or if it's a less modified J-20 style truck, but it's pretty cool looking.

Other than that, I like the war comic below. Click to read more. I found it via
Drawn!
, an excellent illustration blog that you should definitely check out as well.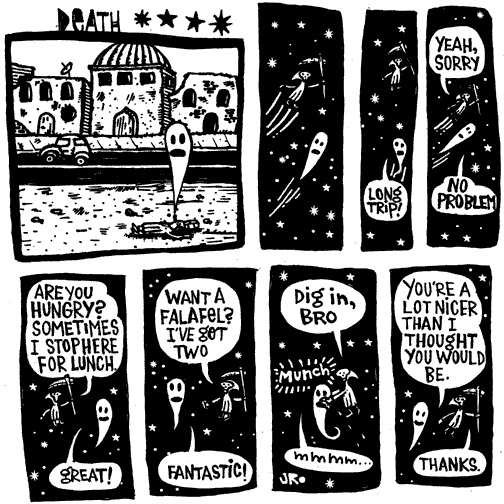 PS. Keep reading needled.com