Today I finished up all the unfinished and half finished skull rings that I have here and am now totally burnt out!!! I made so many… Fourteen new rings got added to the shop, plus three more that I'd let expire were put back into stock. The skull ring section of my store is nice and robust. Next week I will try and get some of the other items that people seem to like such as the metal Lego keychains back in stock. Here's a quick picture of some of what was added today. Click it to jump to the shop:
Don't miss my "pay what you can" post below this one, it applies to all this.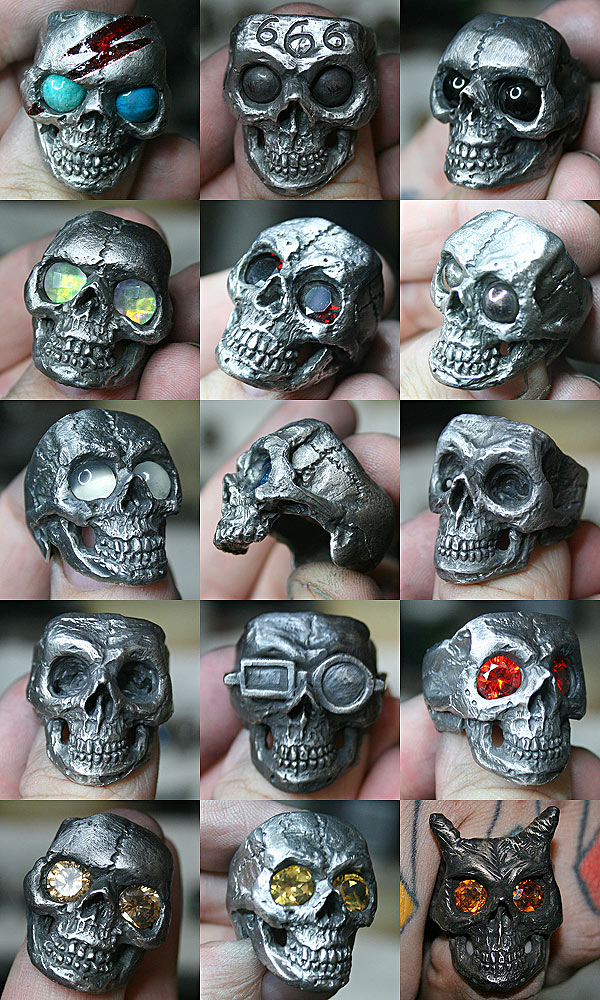 Caitlin and I are out of town this weekend, heading down south for Nefarious's birthday. Just a short visit as I have a doctor's appointment that I have to zip back up here for at the start of the week, but I'm sure it will be nice nonetheless.