So even though Roo and I are kind of "joint-challenged" and neither of us has really had very much sleep for the last while due to pain (a few hours a night), we decided to take a walk back to those weird pipes (a few entries down from this one) and climb up and check them in detail. We didn't have a chance to do that because there was an extremely strange guy working there that wouldn't even talk to us. As in literally wouldn't talk — we'd talk to him and it was as if we were ghosts (maybe he was a deaf blind mute, I don't know, but he plays a mean pinball).
We poked around for a while and it seems to be a still functioning Viceroy Rubber factory… It's definitely still doing something, but it's not at all apparent whether weird mute dude works there, or if it's some sort of strange Edward Scissorhands-like fairytale of exile, or if he's just been abandoned like Milton in the basement. He's gonna burn the place down. He even kind of looked like Milton.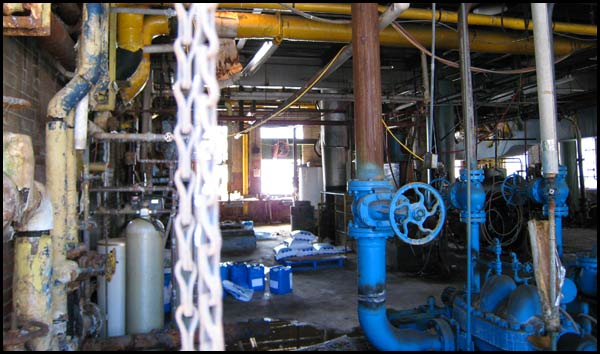 Lots of graffiti all over the Viceroy building and pretty much everything of course. We made tons of noise, went places we weren't supposed to, and even the
security company vehicles
just drove on past… Anyway, it
looks
like most of the buildings are in use by bizarro-world pack-rats and they're pretty much just full of garbage top to bottom but I'm not so sure. There was a lot full of big truck trailers (in perfect shape, not broken ones), and a few of them were unlocked, and even they were just full of garbage.
On to the graffiti: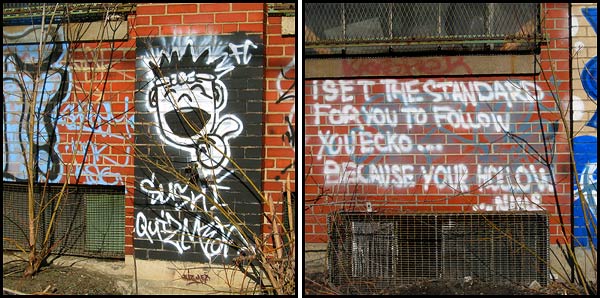 We walked a bit further down the tracks and tried to see out if there was an easy way to get into the old concrete towers down the street, but there's no way in except via the basement and I'd rather do that with a flashlight! But it's pretty easy to get into so maybe I'll post some pictures of the inside if anyone's interested in having it scouted out for a guerrilla suspension.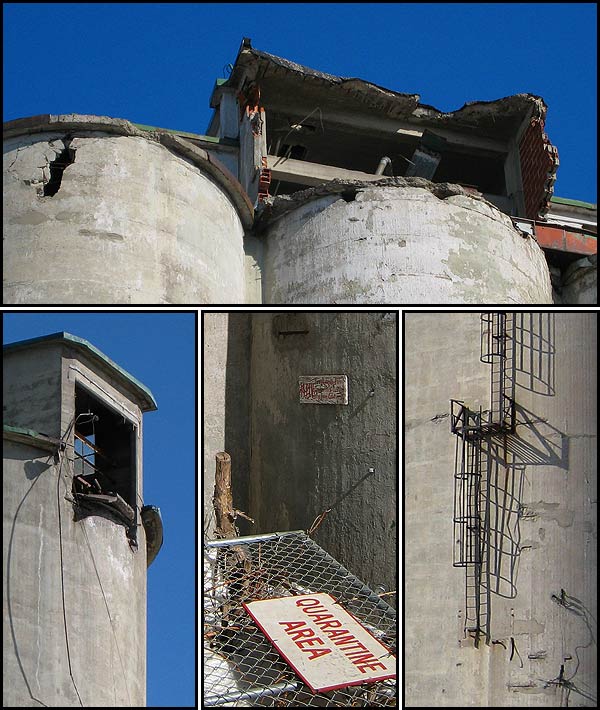 They're building some sort of underground pipeline along the tracks. They were working on it yesterday, but today all of the big CAT stuff was abandoned. I was wondering if I could steal one and knock over a building for fun but that's probably a really terrible idea. In any case, I don't know if it's fiber installations (there was lots of fiber being laid) or what, but we climbed on down anyway. It was kind of odd, because there were CN rail workers watching us, but no one seemed to care, and no one appeared to be doing any work, maybe because of the cold.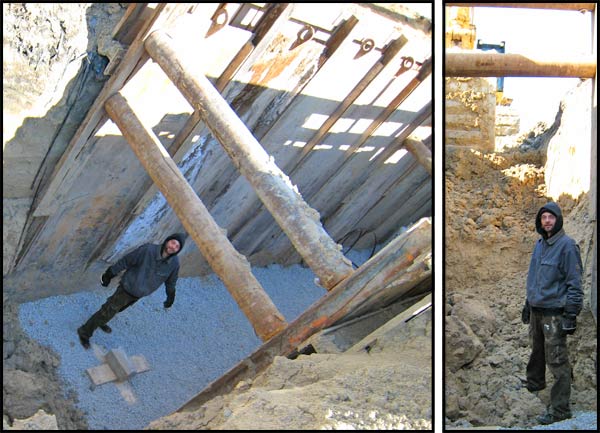 They were laying two kinds of pipe (to satisfy that woman)… One was a steel pipe that they seemed to be gluing together (they had a sort of epoxy smell, and there were fans running inside the freshly placed ones). This was then followed by pouring a lot of concrete over them.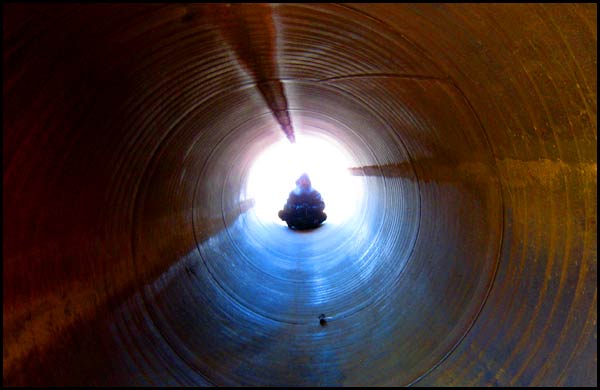 They were also putting in regular concrete sewers, so those big tubes were lying all over the place. There was actually tons of crazy stuff to take just thrown away — immense swaths of steel and iron, weird old broken machinery, to say nothing of the completely unprotected
new
gear…. If I had a studio in this area and a welder I could make some pretty cool stuff with just what's been left as garbage around here.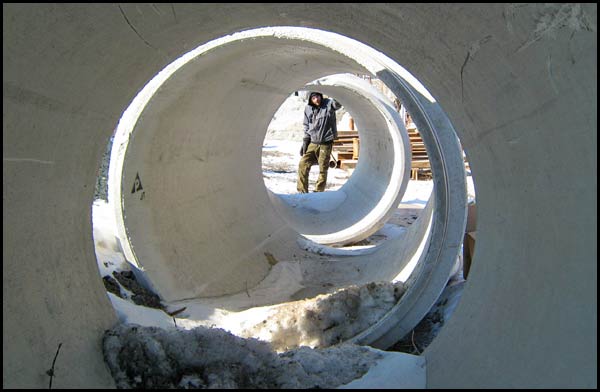 Well, on a more pleasant note: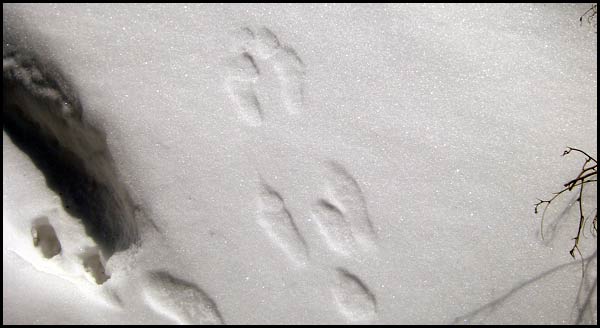 Urban bunnies.