Well, BME and ModBlog are back online (which is updated a little, but I wasted too much time today already so the updates are brief)… It said on the screen that it was "syncing" the discs, but after four hours I figured I ought to just do a hard reboot to confirm that it wasn't locked up… Turns out it was, so we're back online for now. That machine desperately needs a replacement.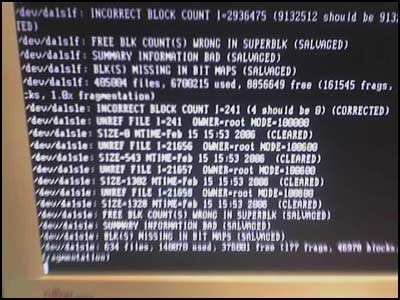 That said, I got to meet the actual people who run our hosting facility today and they're very nice, so it's not all bad… And on the way out I bumped into our neighbor (Ivan I think) who's also a real nice guy. I've been doing my best to talk to everyone I meet and getting to know the people in my neighborhood (like on
Sesame Street
… "the people that I meet when I'm walking down the street…") and so far it's proving a good strategy for personal happiness.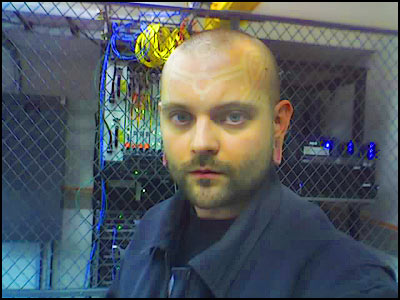 Me at the co-lo facility today