Slow day today… The rain is keeping me grounded today and tomorrow, so I mostly just relaxed… watched a movie and did some more writing on my memoir. My flight instructor has left me lots of homework, but I won't actually be flying until the end of next week because he's off to the airshow in Oshkosh, which should be a super fun trip for him. I'd love to go to Oshkosh, but I will have to settle for the Toronto airshow in a bit over a month.
Yesterday I filled a dozen BIG balloons full of water and Nefarious and Cassie lugged them way up the fire escape and tossed them over the side in various locations, and rolled them down the stairs where they'd have gigantic eruptions, making drumming noises on the tarp that covers Makoto's motorcycles. They always scream with glee when they see me bringing the bulging balloons out… In vaguely related toys I want to buy/build some water rockets, though I admit those might be more for my benefit than for theirs. I wonder if it's legal to launch model rockets in the city… probably not…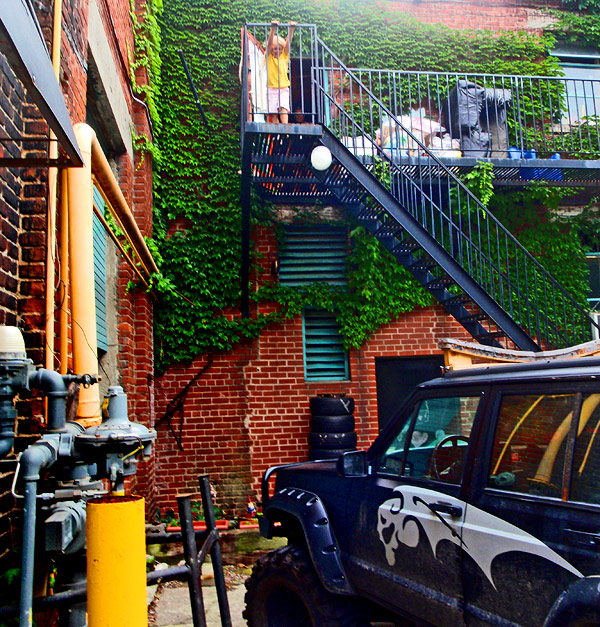 Nefarious is actually having a sleepover with an old friend, and it's good timing because tonight the next-door band played — not the band below, which is currently only doing acoustic sets. They had lots of fun bashing around my guitar and bass, and Nefarious belted out one of her many original songs. She reminds me of Frances — the badger books by Russell Hoban — because she's always "thinking" to herself in verse… it's how she works through her thoughts. Who knows, maybe she will be a rock star one day. I'm sure she'll choose an interesting path, whatever it may be. Anyway, Caitlin and Saira and I went out for supper, so we missed the ruckus as well. And ohhh… tomorrow that rare wonderful treat of being able to sleep in. Well, enough rambling.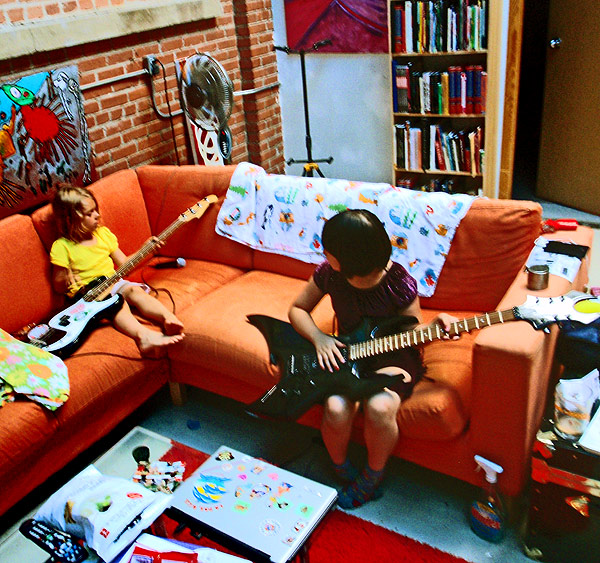 While you're holding up your wires
Lonesome and alone
I will come to visit you
And throw a friendly stone.