I recently read an article from a poetry or literature professor lamenting that his incoming university students were simply unable to understand the classics because they had no knowledge of the Bible and biblical stories. I think I must be one of the last years in which religious eduction was a part of the public school system — we had a nutty religious woman come in to school weekly telling us various myths from the Bible until she was canned (and never replaced) for telling diabetic kids not to take insulin, and in grade five the Gideons gave us all Bibles of our own. I guess they phased out the daily Lord's Prayer at about the same time. I'm no supporter of religion of any kind, but it is interesting to reflect on how much culture will be lost because it uses Biblical referencing as a foundation for its story telling.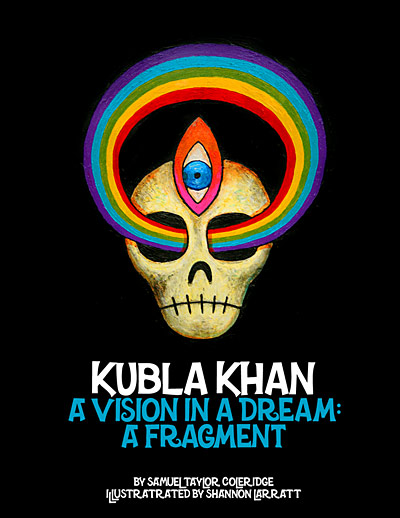 Above is the cover I roughed out as a potential for the "Kubla Khan" book. I'm pretty sure this project will finally be finished this week after far more time than expected. Whew!
Some sacred music follows.