Oh, I almost forgot to mention this — a little while back I did an audio interview with the folks over at small WORLD podcast. The audio quality on it is fucked (I don't even sound like myself: compare it to the recent ARM TV interview), but it's still not so bad, especially considering we did the interview twice due to technical problems the first go around!
Click below to jump to it now: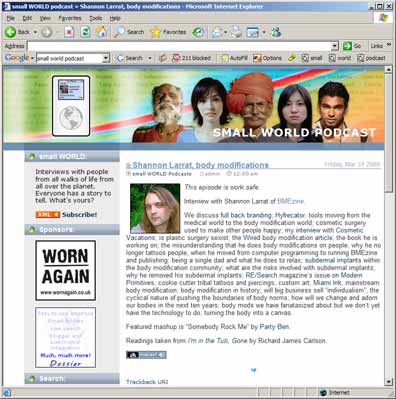 PS. It's Badur's back that I mention at the very start because we recorded the episode just after the branding session.