So I added all those items to my Etsy shop that I have been posting about and I finally had the sense to photograph them properly as well. I feel bad because the pictures I've been using for the shop… well… frankly they look like crap. It's definitely hurting my sales. But today's stuff I photographed with my old Canon Rebel XTi which even though it's six years old is much much better than even my newest (months old) point-and-shoot. When I get around to it I'm going to go back and re-photograph all the old stuff but at least these new ones look right.
And better than that, I'm running an INSANE SALE until the end of the month. It's just for people who read this blog so I'm not posting it anywhere else. If you enter the coupon code "COZUMEL" on checkout it will knock 50% off anything you buy. I'm going to run this until the end of the month, which is when we get back from Mexico (thus the code of course) and I'll ship everything that's been ordered. I'll probably run a lesser Christmas sale but it won't be this crazy.
As promised by the way, the prices on the rat skull are crazy reasonable. During the sale you can get them for $20! I'm sure I'll come to my senses on that price soon enough so take advantage of me before I do… I'm going to make twenty of them and then after that I may retire the mold.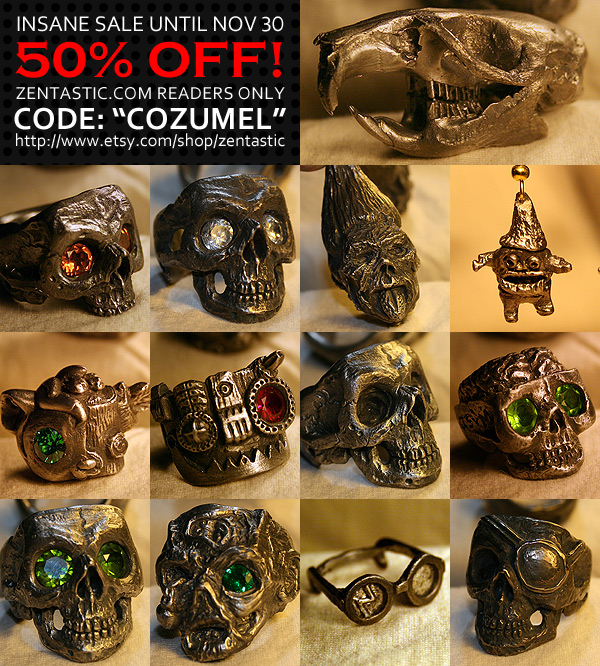 PS. When I get back I will also start trying to add a broader range of cheaper items… I have lots of stuff still that I haven't added but mean to, and plenty of non-jewelry stuff as well.