I want to really quickly post a dirty montage of the jewelry that I finished making molds for today. This is only a portion of what I carved/sculpted while in the Cayman Islands. They are in a range of sizes but are on the smaller end this time. The biggest of this set are about a 9 or 10, and there are some quite small ones — size 3 perhaps even. So now there's finally going to be some stuff for kids and people with tiny hands. This mask ring is one of the small ones: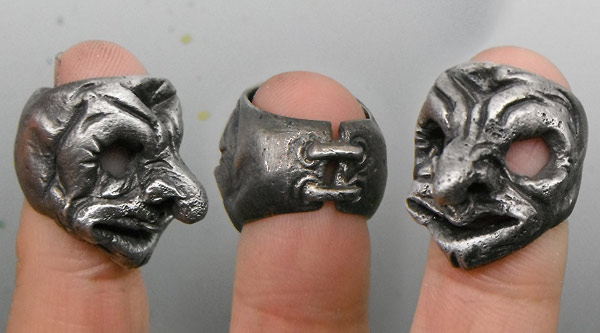 So is this old man ring (Caitlin thinks it looks like an old elf):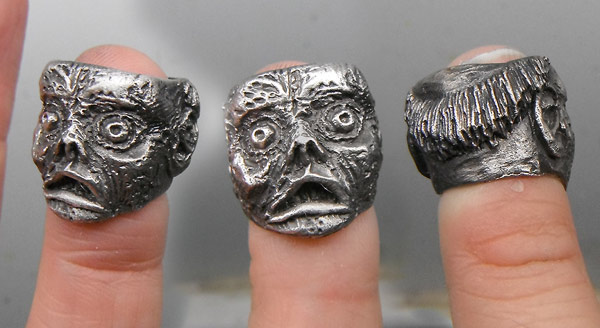 And this snowman ring (surprisingly innocuous for a change, right?) is rounding out the tiny ones: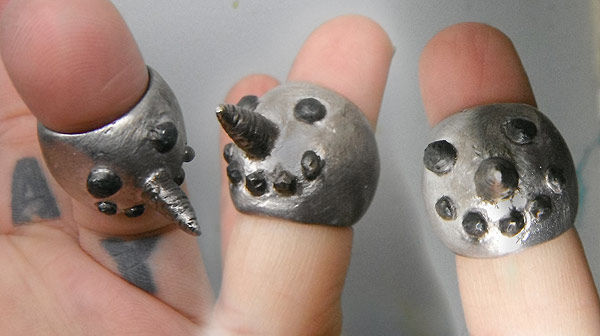 Don't punch anyone wearing that one!
This evil clown ring is a little bigger but still very much on the small end: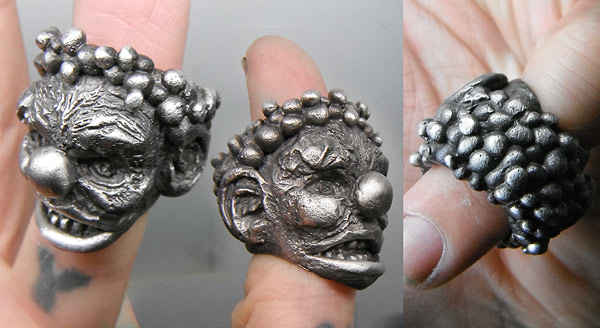 The gross venous eyeball ring is bigger though: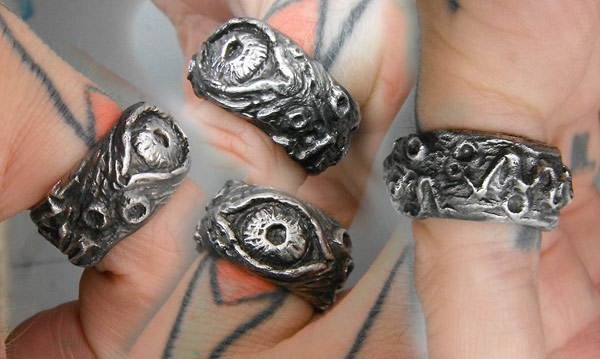 As is this oldschool toy robot ring: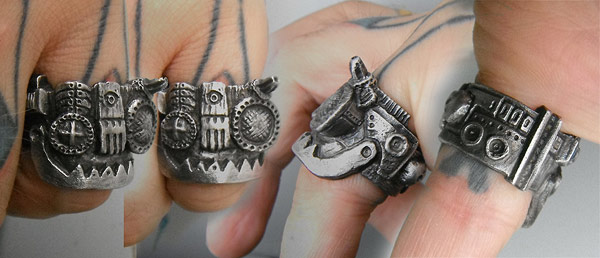 The last ring is this silly exercise in ego stroking. No, it's not a crazy hobo serial killer.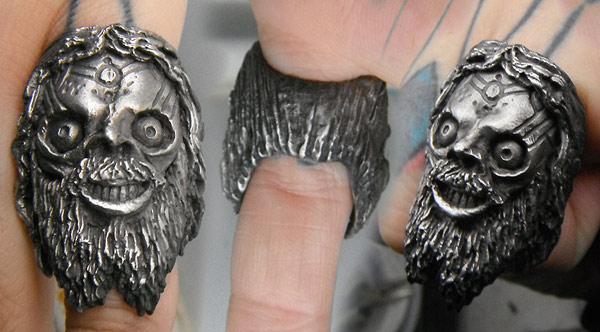 And finally, I also made a zombie pendant (or keychain). It's solid and quite heavy, at least in comparison to the rings above which are all thin-walled and very light in comparison to some of my earliest designs. You can click to zoom in on this last picture but not the others:
Tomorrow I'll be catching up on all my shipping and order fulfillment, so depending on how my day goes I will endeavor to get these new designs officially measured and added to the shop. Maybe I will do some plating or enameling first, like the clown's nose or hair perhaps…