Assuming all goes as planned with the launch of my much considered much delayed little online store, I should be able to do the launch with lots of neat stuff. Here's what's sitting next to me right now…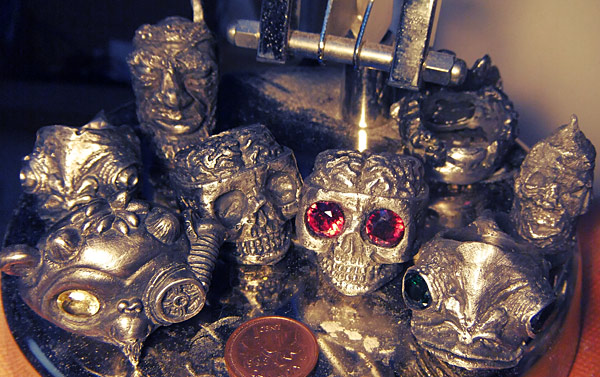 The first of the two (four?) new things is my "Little Acky", a baby version of Admiral Ackbar that I made on request for my daughter. I may still fine tune the design because I just got some new files and cutting/engraving bits in the mail today and feel like I can greatly improve the detail level. That said I might just move on to newer projects. In addition to the "plain" (just patina'd pewter) I made a second one with a couple mini CZs in the ears plus a couple of oval simulated emeralds in the eyes.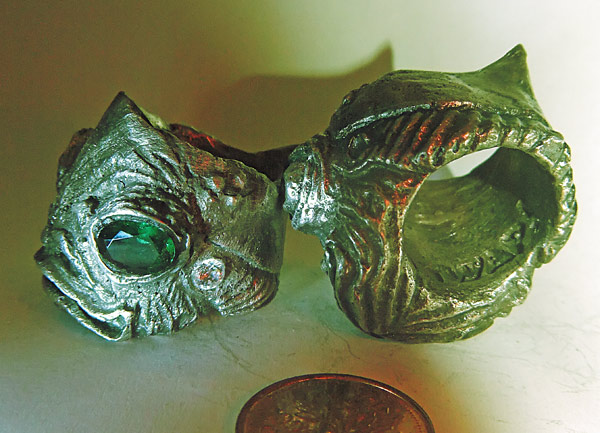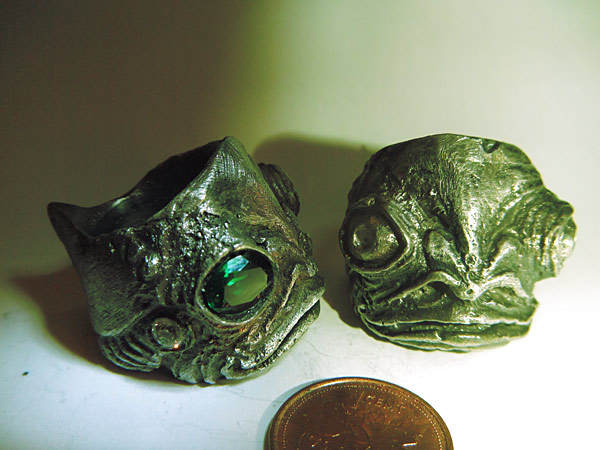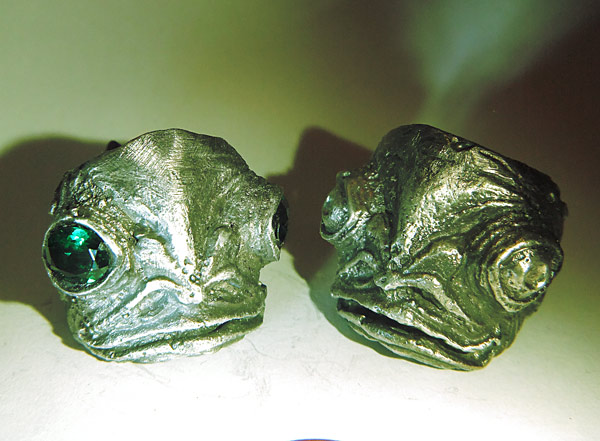 For the brainy skull ring — and I know you've seen both of these before in plastic — I filled the eyes with a pair of rubies. The picture really doesn't do these stones justice — they are really, really vibrant.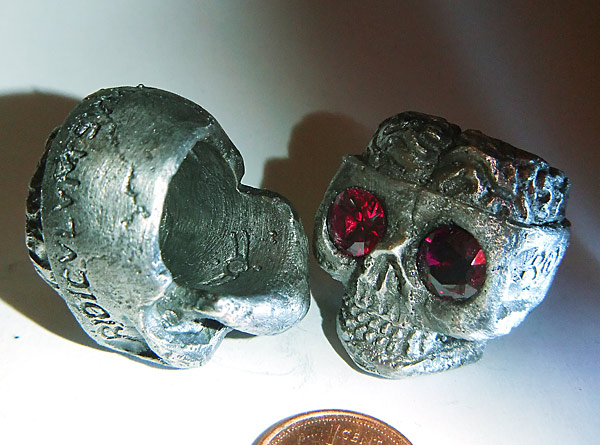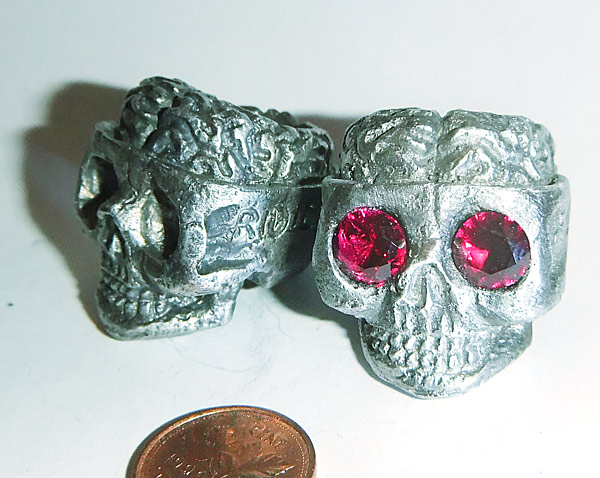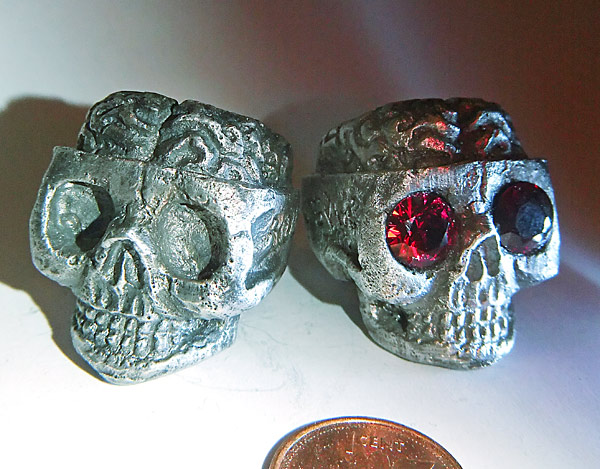 Well, I hope none of this post is nonsense. More than once I've looked back at the sentence being typed and realized it's complete gibberish. Random words plucked out of unrelated daydreams trying to turn into sleep-dreams. I spent the entire day working crazy hard, mostly on carpentry, so I have the aweful fear that I won't have functioning arms/hands tomorrow. I've been dropping stuff nonstop. Anyway, barring catastrophe, tomorrow we leave on a road trip so you may not hear from me in a while.