Tomorrow I have to spend the night in the hospital because they're concerned — without basis I believe (and hope) — about me dying in my sleep so they want to monitor me for a night. Perhaps they'll solve some snoring for Caitlin too. It's not my disorder causing my death in this case, it's just a precaution to be sure that they're not pushing my medication beyond what my body can handle. But like I said, I don't have any worries. For better or worse, I do have a pretty good idea of the drug tolerances of my body and I'm quite certain I'm still well within them. Anyway, I'll bring along the second J.L. Bourne zombie novel, Beyond Exile, the follow up to Day By Day Armageddon. After being beyond disappointed at the (shockingly well reviewed) steaming pile of shit from Max Brooks (World War Z… complete junk… a dead-boring ham-fisted horribly written and arguably racist pathetic and desperate attempt to be literate), it's been a great read, the best zombie fiction I've read (not including Walking Dead of course).
Last night I had some fun carving a piggie head that I cloned in plastic resin from one of Nefarious's Littlest Pet Shop figurines. Obviously it's half "x-ray", with the left half of the head revealing the skull, and the right half being "stock" (sort of inspired by the artists making posters of the skeletons of various cartoon characters). It was a lot of fun to make and I like how it turned out. The skeletal ear (don't lecture me about the anatomy) has got a hole through it so that it can be worn on a chain by the way.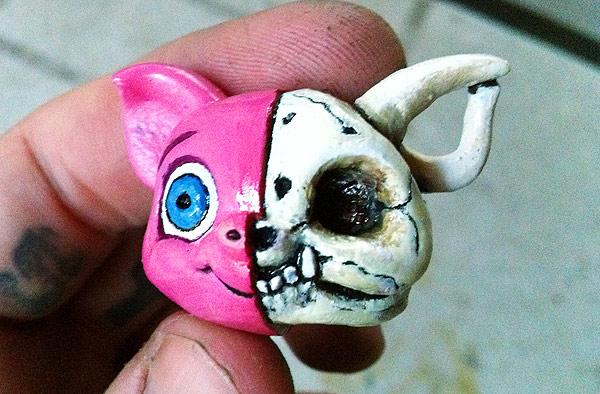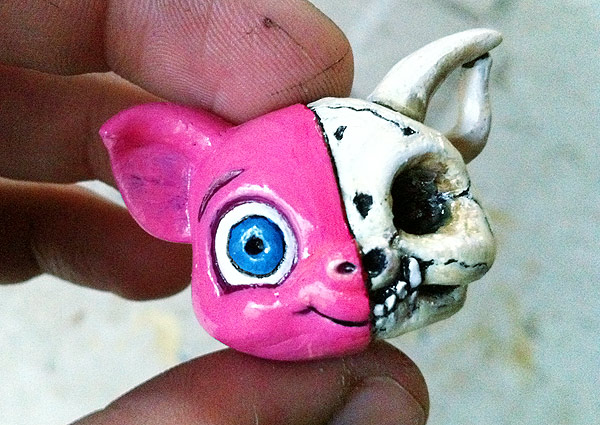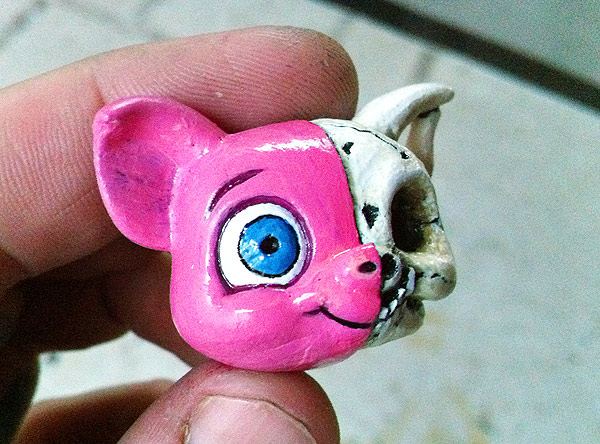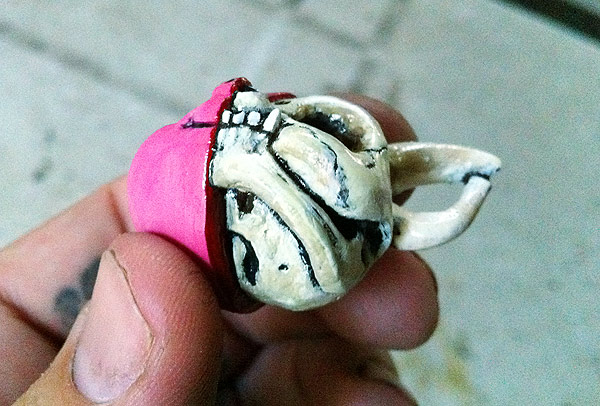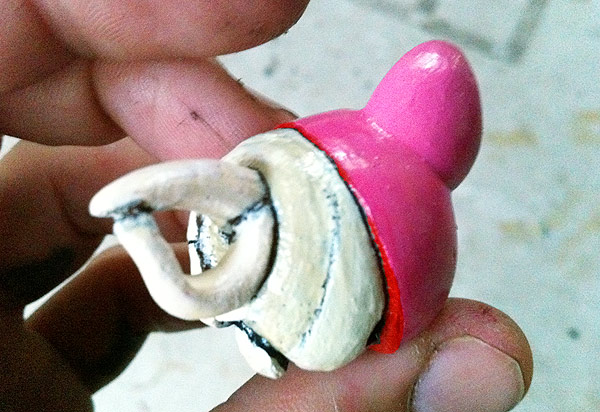 Maybe I already mentioned this, but the highlight of the past week was driving up past Barrie to visit our friends' cottage. It's on a beautiful sandy beach and Nefarious and her old schoolmates spent a lot of time leaping off the raft. But I also sent them on a "find pretty stuff" mission with the promise that what they brought me I'd turn into jewelry for them. There is a lot more to post but let me first share a couple of earrings that I made for Nefarious out of a pair of matching shells.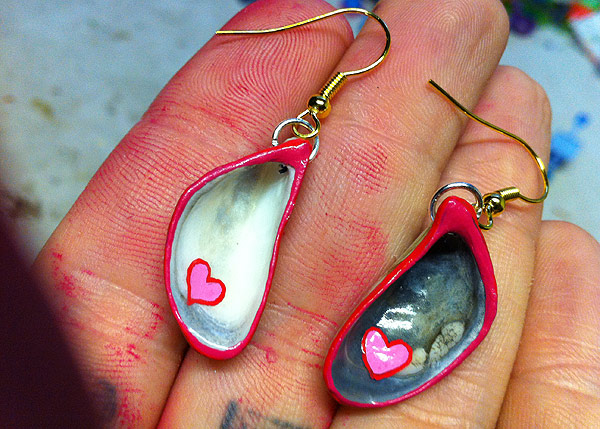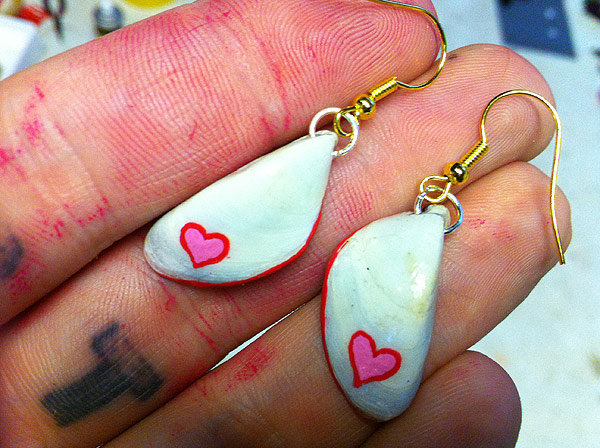 We also have a handful of rocks that are currently tumbling in a cheapo Toys'R'Us rock tumbler. The reviews online were dubious, split between "this thing doesn't work" and "great results, if you're willing to wait a few weeks". I assumed the latter was closer to the truth, and upon spending some time peaking into the canister, it's actually working extremely well and I'm eagerly awaiting what I'm certain will be beautiful results.
I still have one more neat thing (that deserves it's own entry) to post today so stay tuned shortly.