I just wanted to briefly post and say that I'm alive and doing alright all things considered.
More than that though…
A photo from 2004, right before he left for extended Southernly adventure and a new home, and less than a year before I'd do the same. He continues to inspire me. Amusingly, I would never have believed it when I was a child — quite likely I'd have told you the opposite some days — but looking back on it now, I can't imagine a better father and I can't imagine a better childhood.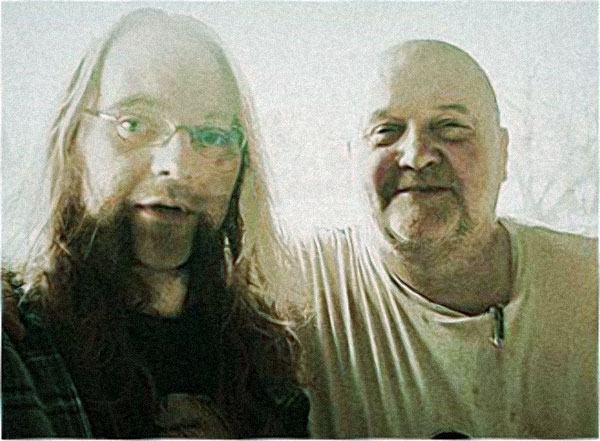 I wanted to thank a happy father's day to my father. Growing up with him as my father gives me a great deal of strength and happiness and deep desire to keep going because of my pleasure in doing my best to repeat and expand upon the experiences that I was given and knowledge and wisdom and training that has been passed on like this for thousands of years before these three generations that I'm the middle of.
Today we installed an upcoming symphony of flood damage "indoor pool". It will take a great deal of self control not to jump off the swing set and canonball into the pool.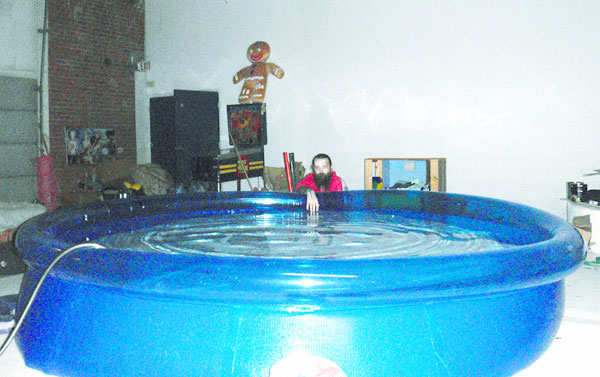 I have also been reading The Half-Blood Prince to Nefarious, an important part of our day that's rarely missed — thanks (a thanks devoid of sarcasm), JK, for seven thick books, one approaching a thousand pages. If you're wondering how long it takes to read this out loud — out loud with interruptions of all sorts, snacks, admonitions to behave, washroom breaks, begging for candy, squirming, and begging for more when the clock gets late — then you're in luck because that's something I can tell you. It takes about forty-three hours. For you, fast forward.
This (the full length recording) is part of an ongoing project to create an archive of memories and artifacts that will help Nefarious remember her childhood and her life with me — I remember almost nothing of my childhood and as I see Nefarious living as a youth, I have so many questions about my past that only I can answer… and I can't. I also hope that maybe it will be nice for theoretically-potential grandchildren.