Sometimes little things bother me. This blog post is about some of the minor annoyances I have struggled with in the last few days. I guess "struggled with" is uncessessarily aggrandizing, so let's replace that with "noticed", since rather than calling out to the heavens and the spirits of my ancestors in anguish, it's mostly limited to having a one-sided rant at Caitlin about it.
For example, take this ad for Tracfone (some sort of discount cellular carrier I think — I don't know anything about them other than they ran an ad — the one below — in Star magazine which I assure you was not mine and I have no idea how I came to be reading it). The thing that bugged me was that in the small-legal-text of the ad (and also on some of their websites) it says "the stylized spiral is [a] registered trademarks of TracFone Wireless, Inc". Argh! Three concentric circles are not at all the same thing as a spiral, not visually and not conceptually! I could go on and on about the subtleties of mixing them up, but either you're a person who doesn't care and I'm boring you, or you're a person who does care, and you're already having those thoughts without my seeding, and again, I'm boring you.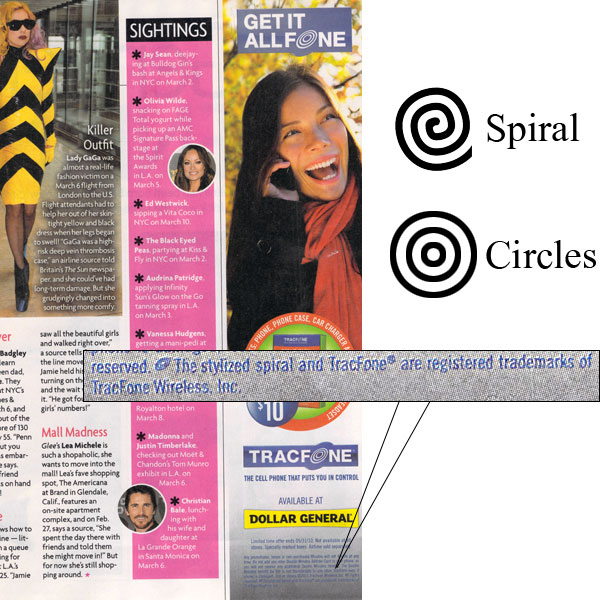 Along the same lines, I was looking at an article about the pink katydid, and it said something that struck me as a bit odd — "the pink katydid is so rare that they occur once out of every 500 individuals. You have a better chance of spotting a unicorn in the wild. I get that writers are not usually accomplished statisticians, but come on — I'm sure that the odds of spotting a unicorn in the wild are much lower than one in five hundred. Maybe their humor is going over my head.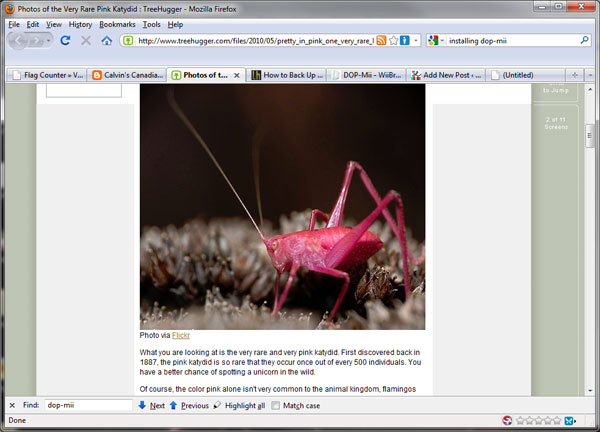 Earlier today I was [half] watching [half sleeping through] the 1916 silent version of 20,000 Leagues Under the Sea, excerpted in Dive! Dive! Dive!, a documentary about submarine movies, and in it Captain Nemo is an even more exotic character with a sort of a theosophical society look about him. The thing that caught my eye was the odd piercings that Nemo has. They're not earrings, but surface piercings on his neck. The capture here is not very good, sorry, but there are plenty of shots of it in the movie and I'm pretty sure it is supposed to be a neck piercing, not just a poorly done prosthetic earring.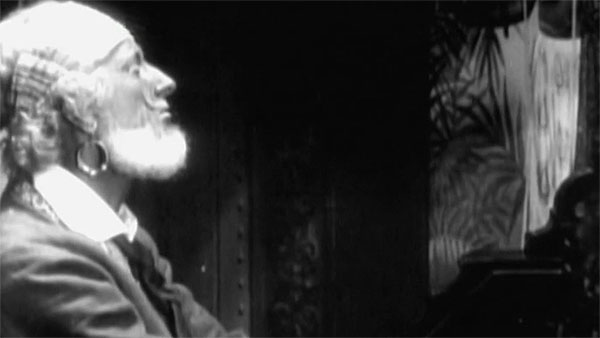 The annoyance in this one is that I don't have a body modification blog to post much more on this to, and worse yet, that with ModBlog these days being virtually un-updated and not particularly interesting when it is, there isn't even anyone that I can send leads to, which sucks because I'd love to have an interesting body modification blog to read daily and I just don't see one out there — although there are tons of great tattoo blogs these days, just not something that is similar to the first-generation of ModBlog — and I have (almost exactly) two more years before I could run such a blog.
Other than that, oooooh, Survivor, letting me down again. Just like I said last time, RUSSELL WAS ROBBED! (and I know, for the second time I'm far from the only person who feels this way. Jeff Probst, writing on his ride home after wrapping the season, has some interesting comments on Russell, but for me it's really heartbreaking watching him lose, because you can tell that he really can't understand why he doesn't win, and why people after the game don't love him. As a big fan of the game, I think he feels really personally hurt to be "rejected" by the players he looks up to, and that it's emotionally very hard for him. And I have to admit, that as a big fan of the game and a big fan of the way he played, I really feel for him and have a lot of resentment to the vindictive juries that insulted the game with their actions and blocked a superior player from getting the money. Or maybe, like Russell, I just don't get it… I'm sure he'll play another season, and like he said, having played back to back he really did essentially play a single time only, so I wonder how that will go after he's had time to reflect on his strategy.
But other than that, great season.