Completely inspired by Eve's car which got featured on BBG a while back, I had a lot of fun stenciling my truck with a similar text and logo, made permanent with red spray paint over the truck's matte black base. You can click the photos for much bigger versions.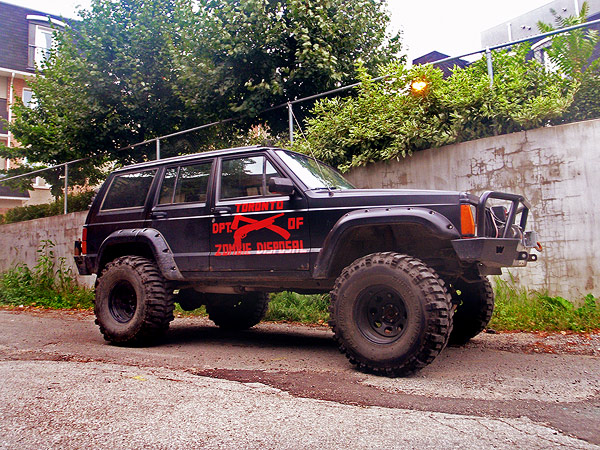 PS. I'm sure you remember the winged skull on the driver's side, and my long gone camo Porsche.
Quick update… Nefarious took this picture of me doing the work, so I snagged it off her camera.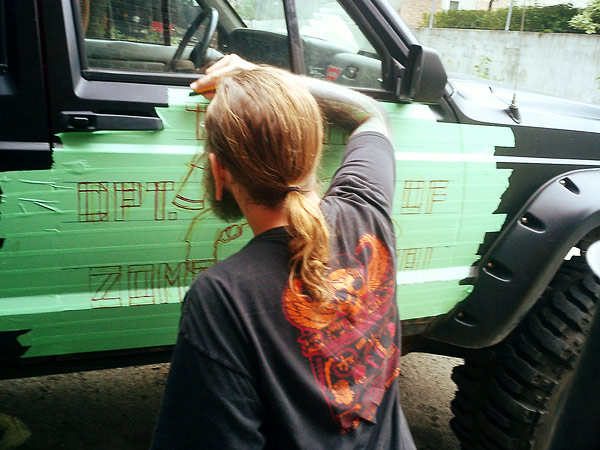 Edit: Hello Digg, Hello BBG!