As you know, we're in Mexico right now. This was written last week and is being automatically posted. I probably won't be back online until the end of the year, so comment moderation will have to wait until then. I hope everyone is having a good holidays.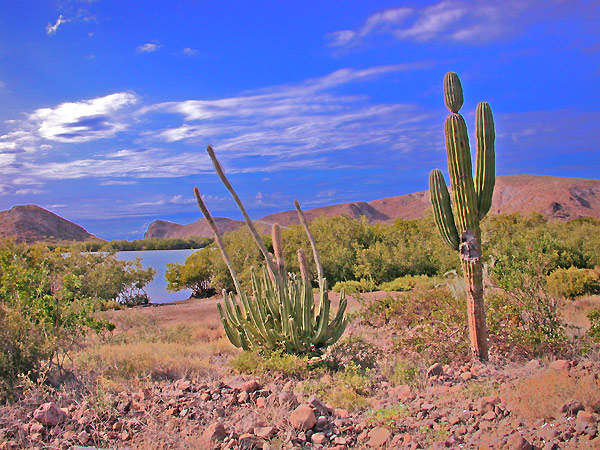 Caitlin and I are now in our fifteenth year together.
Way back in 1994 I walked into Stainless Studios — this is before I worked there — and she was working the counter. I had a huge instant crush on her, and from that point on our lives moved in parallel. I started working with her, as a jeweler, and like a puppy bringing their catch to their master, I made her jewelry after jewelry, including a spiral ring that she wears to this day. I got to know her as a talented, creative, and funny dream-girl and muse that I admire, respect, and Love to the bottom of my heart. She inspires me to create and to be the best I can be, and she makes me dream of the future and desire to improve it and live it with her.
We've had a few bumps and scrapes along the way, but they've never dulled our love and for most of these fifteen years we've been close friends, and often more — for the last two years, much more. I've gone through a lot in the last two years — medical difficulties and a trying legal dispute. Without her loving support it would have been hellish, but with my life so full of love, I felt like nothing could hurt me, and I still feel that way. A constant euphoria fills me when I think of Caitlin and the family that we have here — as well as being the perfect partner for me, Caitlin is a wonderful "step-mom". I would never invite someone into my life if I didn't feel they were as good a fit for Nefarious as they are for me, and Caitlin is caring, warm, and understanding with both of us.
As I'm sure you've guessed by now, today in Mexico I'm going to be proposing to her… It's something I'll only get to do once in my life, so I want to succeed in having it be an ideal romantic memory. I chose one of my favorite places in the world — one that I think she'll like as well — and am going to tell her how I feel, get down on one knee, and pop the question… For real. Wish me luck!
Picking out an engagement ring is pretty nerve-wracking… it's something you really want to get right. I knew I wanted something special and unique, and I knew that Caitlin is far too exotic for anything I could easily find in a store. Because I knew she liked their work, I went to Deadringer and commissioned them to make me a custom Armageddon ring, with a pair of citrines set into the eye sockets — they look amazing contrasted against the shadow patina. The inside is engraved with "1COR13″ (a love-themed tattoo that we've shared for a decade), and a part of my head tattoo (meant to say "you're always on my mind"). It's really beautiful — the pictures don't do it justice.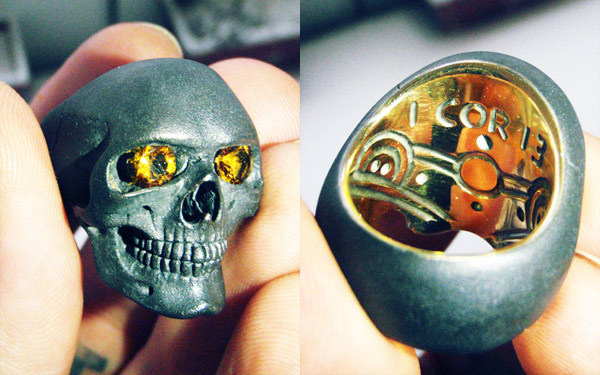 So, when I return, I hope it will be with my fiancé.
I Love Caitlin and I want to spend the rest of my life with her.