We went to the Art Gallery of Ontario today to check out the new building and new exhibits. It cost $36 for the two of us to get in, but we'd later have that completely refunded for the silliest of reasons. Almost immediately security approached me and told me in a hushed voice that using a camera was not permitted. HA! As if. I'm not using a flash, and an awful lot of tax dollars have flowed into building this gallery, so I think I'm well within my rights to record my day.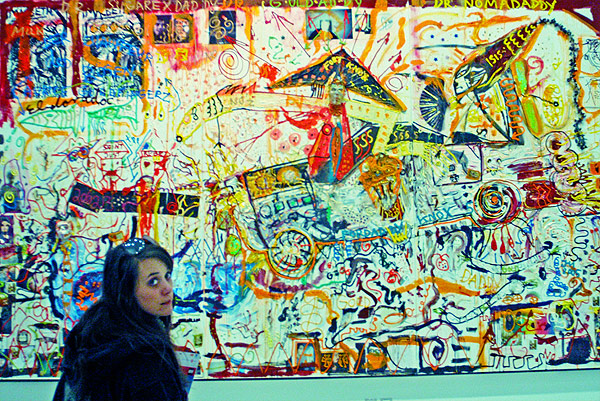 Of course we didn't stop. Why should we?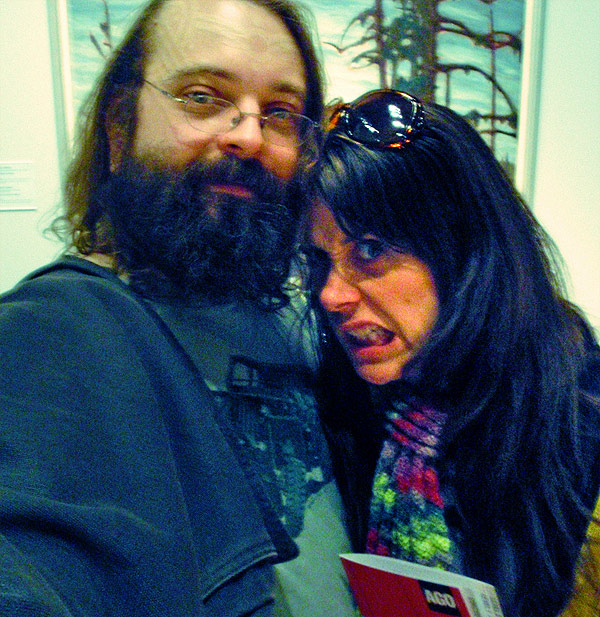 My jacket was getting a little warm, so I took it off and held it over my shoulder. A security guard came up to me and was like "excuse me sir, do you mind holding your jacket over your arm instead of over your shoulder so you don't damage anything?" I just said "are you kidding? it's not as if I'm bumping into stuff!" and walked away as he mumbled something passive aggressive. It's completely ridiculous to tell me I can't have my coat over my shoulder — it's not as if they banned big purses or overly obese folk. And really, having it over my arm is way more likely to bump something than having it over my shoulder where I'm basically just half wearing it. Foolishness.
Later in the day, after we'd finished and looking at everything and were on our way to the exit, another security guard approached me asking the same thing…
Guard: "Excuse me sir, I'm going to have to ask you not to have your coat over your shoulder. You have to hold it over your arm."
Me: "Yeah, that's not going to happen."
Guard: "You're putting the paintings in danger when you carry your coat like that."
Me: "What? That's insane. The way I'm carrying my jacket is just fine!"
Guard: "Then I'm going to have to call my manager."
Me: "Go for it."
We were actually headed out anyway, but for the hilarity of this, we decided to stay and wait. The manager eventually came down, and three of them huddled for a while debating exactly how far a person with a jacket could come from a painting.
Manager: "Ok, we've decided to let you hold your jacket like that, but only if you agree you will stay at least four feet away from any painting."
Me: "Well, I'll stand a regular distance, the same as everyone else."
Manager: "So you won't agree to stand more than four feet away?"
Me: "I'm telling you that I will stand the regular distance away and that I won't touch the paintings. I don't know why you're bothering me when that guy over there is actually touching the exhibit with the 'do not touch' sign on it?"
Manager: "If you're going be like this, we're going to have to escort you out of the building."
Me: "Sure, if you offer me a refund."
So yeah, they gave Caitlin and I both a full refund… So if you want a free visit to the AGO, just take your jacket off near the end of your day and let them kick you out too. Over the top lame and somewhat offensive BS — whenever possible I try not to follow rules unless they make sense — but a pretty funny way to score a free afternoon at the gallery.
In hindsight I agree with Caitlin's assessment that this may well have been a beard-related hate crime.