We had a big day yesterday with a ton of transit rides and a trip to the ROM and then the CNE after we'd explored literally every single floor. Nefarious is now at an age where she enjoys and appreciates the museum (although she still does love running through the bat cave over and over), so it's becoming an increasingly pleasant trip for me… although I think the most fun was having a hotdog, of which 75% was hand fed to the pigeons. Not tossed to them, but literally hand fed. Very tame/aggressive.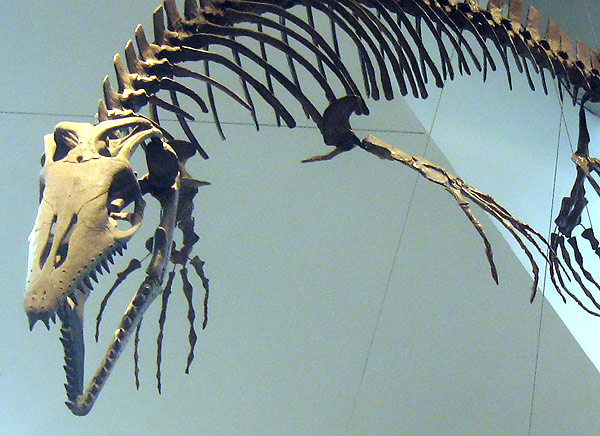 Swimming yesterday was a lot of fun with crazy-dive contests with another girl that was at the pool as well as a swimming contest between her and Nefarious which consisted of her swimming (she was much older) and Nefarious being thrown across the pool by me every time I caught up, but the day before was a little odd. Before we got there, a big douchebag-type guy was screaming at the far-too-little teenage lifeguard — a rather frail looking Asian guy — about how he was going to report him for being rude and so on. I sort of wrote it off because the guy was obviously an ass, but when he left I asked the mother that was there with her developmentally disabled son what had happened. I guess the lifeguard had decided he was not fit to swim, and had told him to leave the pool unless he was willing to do a "deep end test" to satisfy his worries. His mother, who was swimming with him, vouched for his abilities, but with the lifegaurd shouting at them about how he would call security if they didn't comply, the kid just decided to leave the pool and sit in a chair instead. He seemed quite upset.
After Nefarious had been swimming for a little while — in the deep end — he came over and tried to pull the same stunt with her. I told him to forget it, and that I'd swum there every day for the last month and a half with her and that it was completely ridiculous, and that he could go ahead and ask any of the other lifeguards, but that I wasn't about to do any "test" for him. After complaining for a minute, he eventually just said, "fine, I don't care, have it your way," and stomped off and shouted at the (most likely) autistic boy to jump into the deep end… Pretty unprofessional behavior for a lifeguard. I'm assuming though that he must have had a scare earlier in the day or something like that to make him so angrily paranoid.