I have to get some lights for my house. I bought into this "15 watt fluorescent bulb" scam where they tell you it's equivalent to normal lighting, but seriously, I might as well be painting in the dark. It's ridiculous. I work during the day and generally end up squeezing in painting to the evening… I'll probably just cop out and put standard 100 watt incandescents in, which are nice and blinding.
I was told today that my shirt makes me look dated.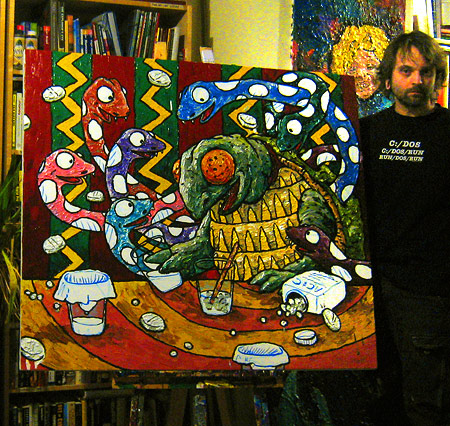 Anyway, some of the snakes need to be lightened a bit, and some need to be darkened a bit. Then the spots, the rest of the codeine extraction paraphernalia, and this one is done other than the frame… And judging by the photo, I need to get some sleep!!!