…to get a few BMEfest permits I hope. I just spoke to them and all the locations I like are still available. Anyway, I decided to try and look as "presentable" as possible, so that's a before and after.
I've been eating a lot still, and by and large have been far less active the last two weeks, but I'm down to 165lb, which I think is probably the lightest I've been since I was maybe thirteen or fourteen years old (I'm 6'2″ to put it into context). I've got to start getting into the habit of downing MRP shakes again… Even with a 3,000+ calorie diet and not going to the gym my weight is dropping.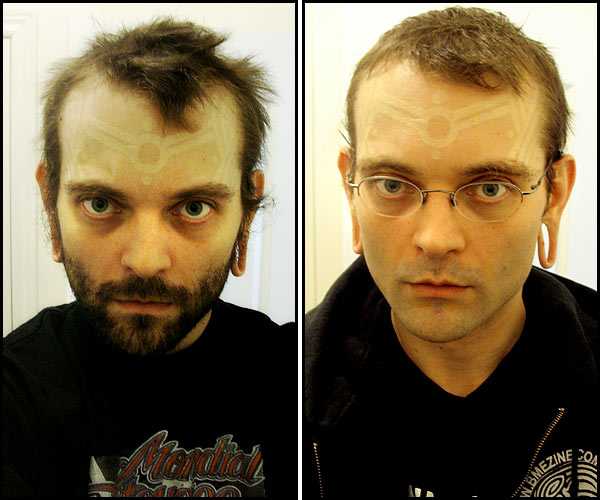 Anyway, if there's good news on the permits I'll post that later in the day.