First of all, people have been asking me what time the server will be going offline tomorrow and what time the server will be going online on Thursday. Short answer: I don't know exactly. Rachel may be able to post an hour or two before it goes down but we can't make any promises. There is a small chance that it will come up before Thursday but again I can't promise it. If there are DNS issues, I will post a numeric IP login to BME, and I will also post there when it's back up since BME will have at most a minute or two of downtime.
Note: I can't send out new memberships until at least tomorrow night, although I have processed tons of images and many are pending. My apologies for the inconvenience.
---
As well as processing images (unfortunately I can't post a BME update until Thursday due to the server move), I've been trying to crack my writers block on coming up with a contributor's shirt — I've been collecting addresses to do a drawing for lots of prizes but haven't had a good idea for the reward yet…
"The deeper the change that we want to execute is,
the more interest we need to raise for it."
I know there's a lot of communists on IAM, but I'm not sure if that shirt could get a person in trouble these days in America? I'm pretty sure that once the gulags get fired up in earnest, you'll see a lot of your compatriots wearing tattoos akin to the following: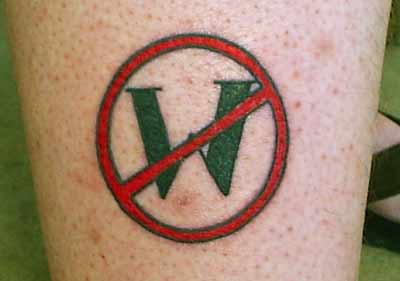 On a more pleasant (or at least whacky) body modification note, my old friend pierced just did a new nasallang piercing on himself with an extremely high placement and it's pretty wild looking…


I don't think I have any pictures of one that's ever been done that high?
Other than that, Rachel, Jon, and I are planning a trip to Japan as soon as we have enough airmiles to take the trip for free… Every time my kooky Japanese nudist friends KitanoKaryuudo post pictures of Eva stripping at some beautiful park I want to go more and more (for the landscape scenery, honest!). Japan just looks more and more amazing the more I see of it.





If you want to see more, you can of course check out their page or their massive and ever-growing
BME/HARD gallery
. Well, I'm off for the day!