A bunch of people have been commenting on this entry saying that I got the caption wrong. To my surprise, their page now reads — "Elin Oxenhielm pointing to the second part of Hilbert's 16th problem in this photo from her web page." The original text read literally "Elin Oxenhielm pointing to the second part of Hilbert's 16th problem on her web page." So I guess someone at the newspaper saw my or someone else's entry and said "oops!"

In the French Porn Department, there's a short interview with me (also with Gelding and later with Isa and Jesse Jarrell) about erotic death in the latest issue of New Look — it's in relation to the German cannibal and castration killing, which I suppose I'm recognized as an "expert" on these days. Heh. Anyway, you can click the article if you read French: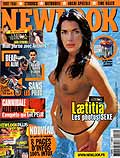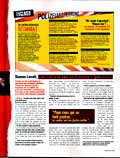 Other than that, I've got a pair of 21″ monitors here (computer will follow at the start of the week) so the editing for
the movie
starts in earnest soon. First a teaser of a still from the film, and then the specs on the editing box for those that don't differentiate between hardware stats and erotica.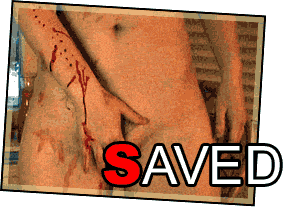 P4 3.2 GHz, Supermicro P4SPA+, 512 MB RAM, 200 GB main drives, 2 TB (yes, terrabytes) external drive array, DVD-R drive, XP Pro, FireWire 800, Avid Keyboard, Avid Xpress Pro, Avid Mojo, Matrox Millenium P750… Yes, I know that there are components here where faster stuff is available, but the goal wasn't to build just a fast machine — it was to build a very stable video editing box.